Diversity in families
There are many different "families". These may or may not be defined as family in legal terms. For example, single parent families, families where grandparents or other people are providing the care. There are families where divorcees remarry, bringing children up born in a previous marriage. Of course, there are also cases where someone in the family is LGBTQ. It is very important to know that there are many different families around you.
I gave birth to a child,
but it was hard for me to live as a "mother,"
so I am now divorced and living with my child.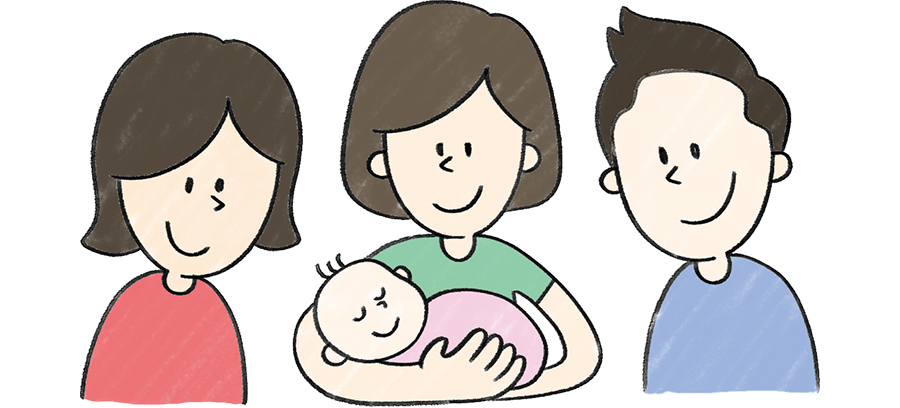 We are a lesbian couple, but I received a sperm donation from a gay friend and gave birth. On the family register, I am the only one recognized as the child's guardian, but in reality the three of us are providing care to the child together.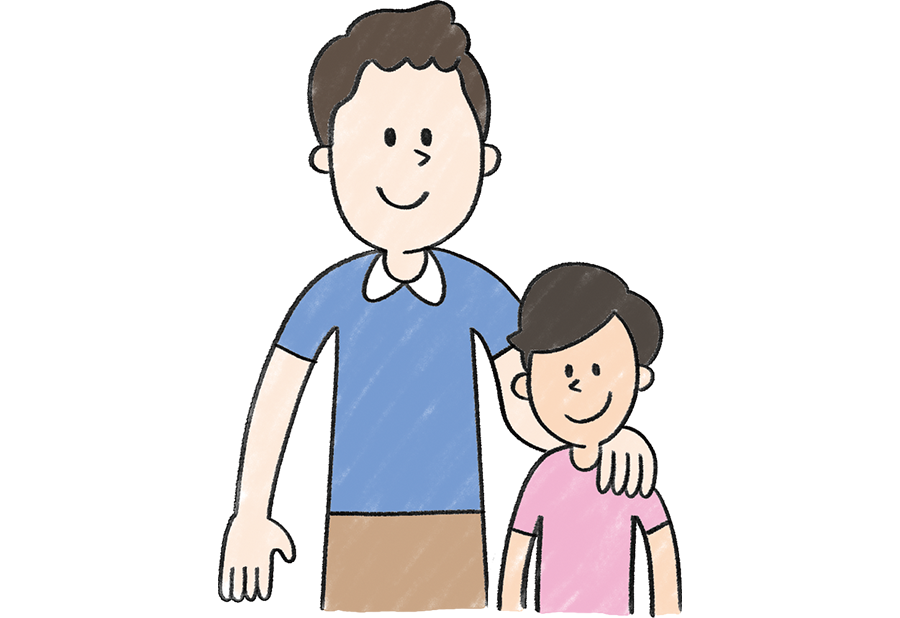 I married my non-Japanese same-sex partner overseas, and had a child by a surrogate mother. I am going back to Japan, but I am worried about how my child will be treated.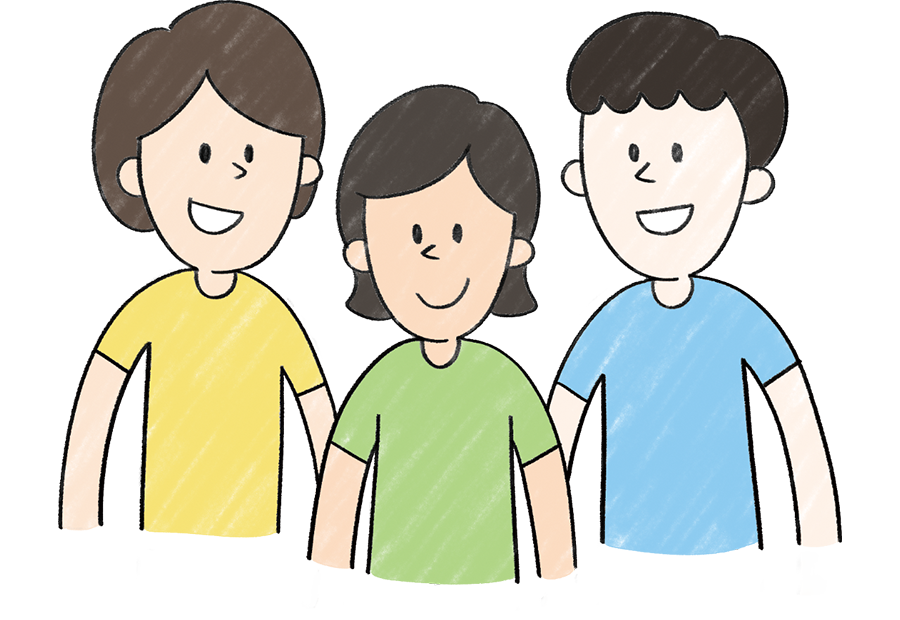 Me and my partner had training as foster parents and have adopted a child. We look like a typical couple, but the father is transgender and was born as a woman.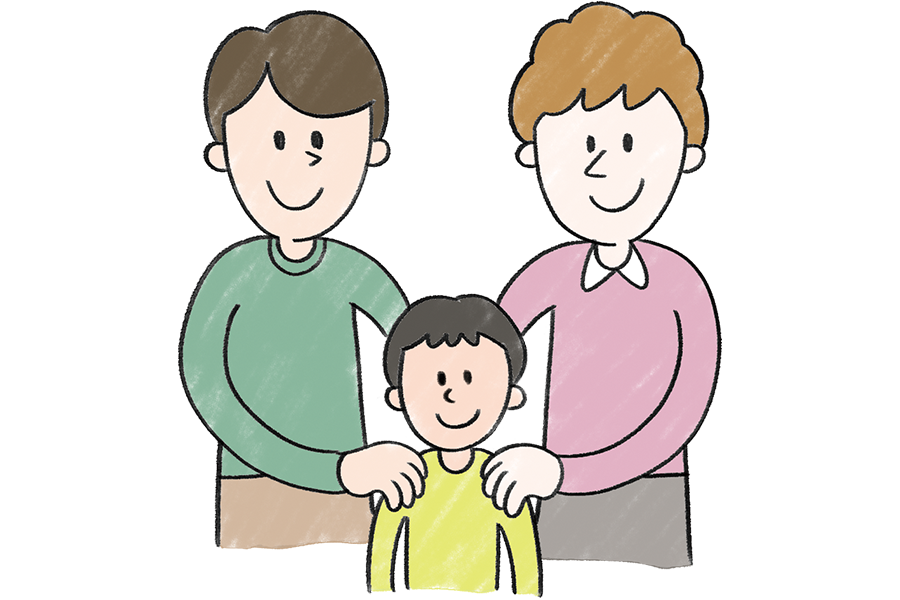 In the U.S., as of 2013, there are over 110,000 same-sex couples with children, and various studies have concluded that there are no "negative effects" on children due to their parents being a same-sex couple.
Recommended Book
The Great Big Book of Families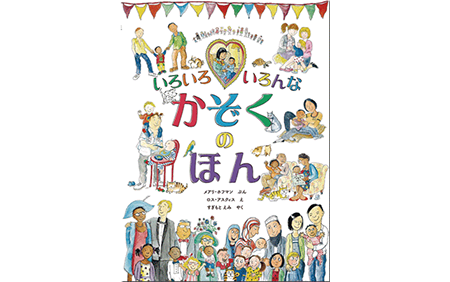 Author: Mary Hoffman
Illustrator: Ros Asquith
Translation: Emi Sugimoto
Published by Shonen Shashin Shinbunsha(2018)
Basic knowledge of the family related systems
Some people become "family" in ways other than through blood or heterosexual marriage. Some individuals make a contract, notarize it or make it a will. Here are some of the institutional arrangements that are available.
Local government partnership registration
As of October 11, 2021, partnership systems are available in 130 local governments, and 2,277 couples have been registered. With that registration, you will be able to visit your partner in the hospital and be treated as a family member when you move into public housing, but you will not be treated as a family member for inheritance or social security purposes, as this is not "marriage" under the law. Some local governments require a notarized document.
Adoption
A "special adoption", in which the child to be fostered becomes a child in the family register, is only allowed for heterosexual couples who are married. On the other hand, same-sex couples may adopt their partner as a substitute for marriage, but this may lead to disputes with relatives over inheritance and other issues.
Foster parent system
The foster parent system, which aims to provide a home-like environment for children growing up in government or NPO-run institutions, is open to single people and same-sex couples. The city of Osaka has already approved same-sex couples as foster parents, and the Tokyo Metropolitan Government has also revised its standards.
Same-Sex Marriage and Marriage Equality
In 30 countries and regions around the world (as of October 2021), same-sex couples can marry and enjoy the same legal rights as opposite-sex couples, but in Japan, they cannot. A "Freedom of Marriage for All" lawsuit was launched in 2019, and the Japan Federation of Bar Associations has issued an opinion that same-sex marriages should be recognized. Until same-sex marriage is permitted, same-sex couples in Japan are unable to have joint custody of their children.